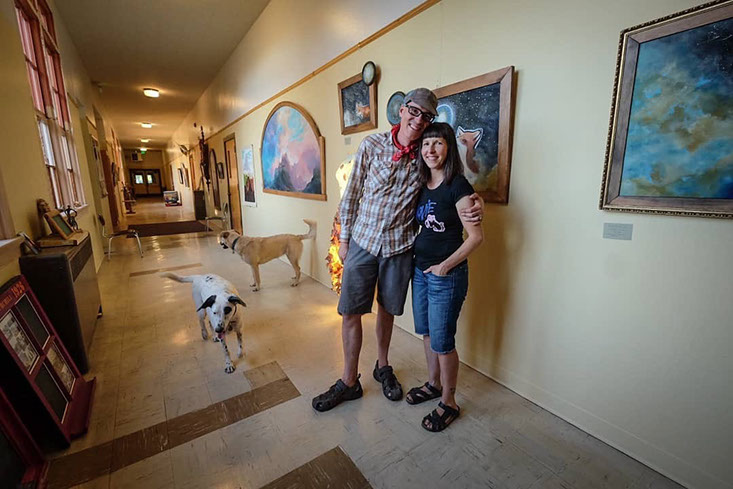 We're Brian and Corrine Vegter
Artists, event organizers and owners of Churchill School
We have been thinking about a creative re-use for Churchill School for 13 years. In the spring of 2018 we were able to purchase Churchill from it's private owners and start down the path to save it.
Our goal is to bring Churchill back to life as an arts incubator, bike/ski hostel, community event center, concert venue and performance space for all. Here's a video about our vision.
We're so glad you found us and hope you come see us here soon.
subscribe to our e-Newsletter here.